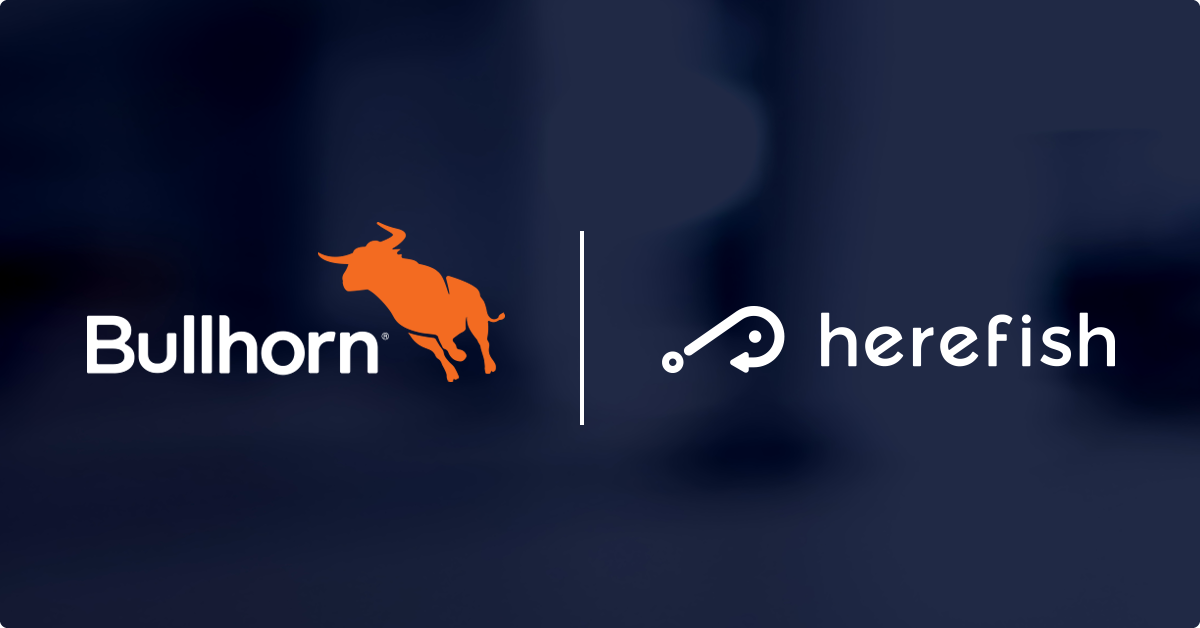 To our friends, customers and partners:
Today we're pleased to announce that Herefish is joining forces with Bullhorn and has been acquired. Bullhorn has always been a great advocate of Herefish and we think of this as the next evolution in an already great partnership.
By joining the Bullhorn family our entire roadmap will accelerate, including the introduction of AI and machine learning on top of our automation foundation.
Of course, none of the success and growth Herefish has enjoyed would have been possible without our customers. We've been customer-centric from the beginning and loved every minute of learning and working to solve our client's problems.
Over the years our customers have graciously offered their time and allowed us to share many of their ideas with the larger Herefish customer base.
This close attention to solving our customers' challenges, has led to nearly 100 use-cases that firms can easily apply to their business through the Herefish platform.
Again, we can't thank our customers enough.
Our journey started in a makeshift dining room 'office' in late 2014 and has grown into the staffing and recruiting industry's top automation platform.
And this isn't the first time we've worked inside the walls at Bullhorn. Jason and myself both worked at Sendouts during that acquisition in 2012 and we are excited to join the most capable and knowledgeable team in the industry once again.
Herefish is remaining as a business unit inside of Bullhorn with full access to the resources a worldwide organization has to offer.
So, what can you expect from the Herefish team now that we're running with the bulls?
Extending our integration points with other entities in Bullhorn, for example jobs, companies and leads.
Growing our own partner network to unlock additional automation capabilities between the tools you know, use and love.
Enhancing our surveys, dashboards and other UI enhancements aimed at making Herefish even more delightful to use.
Further integration into middle and back office opening up new automations geared at eliminating unnecessary, manual work
Digging deeper into AI, machine learning and how we can use those tools to enhance the entire Herefish experience.
The future is very bright for our customers and partners and we look forward to building the next generation of automation in the staffing industry.
– The Herefish team