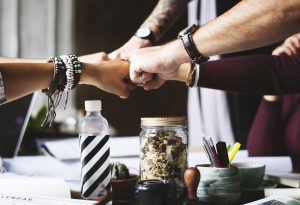 Had enough of the scaremongering? But there's good news in the works, although it will only apply to those who choose to commit seriously to candidate engagement.
More Lessons from Customer Experience
Just as the repercussions of a negative customer experience parallel beautifully with the candidate engagement equivalent, so too do the positives. In the same Forbes article, the author outlines the benefits of gaining a point on Forrester Research's Customer Experience Index. The results were startling. Those in industries dominated by big players could expect huge windfalls—$175 million for wireless providers, $118 million for luxury auto-makers, and $65 million for hotel chains, for example.
Candidate Journey Positives
The positives of a focus on candidate engagement during the complete candidate journey are self-evident. By communicating clearly and consistently with the candidate about their current situation—even during periods when there aren't any jobs at play or a job your candidate applied for was given to another candidate—you're showing that you care. This builds trust and loyalty, making a candidate far more likely to be open to your outreach in the future. It also habituates your candidates into updating you on their situation which serves to keep your database up to date, subsequently increasing efficiency.
Happy candidates strengthen your employment brand, a stronger employment brand increases your access to the top talent, and access to the top talent will lead to a healthier bottom line.
For more tips on how to create a candidate engagement strategy, check out our resources, all of which are focused on helping you build the ultimate candidate engagement machine. If you are one of the many firms who are short-staffed in the marketing department, contact Herefish today to learn more about how we can help!