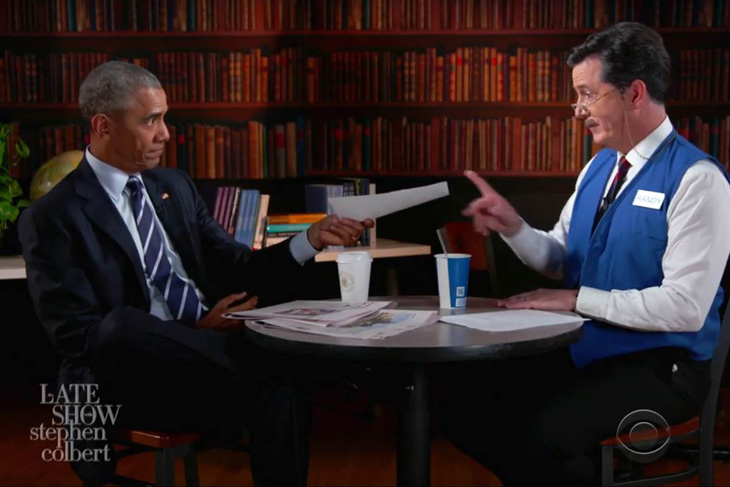 The other night, Stephen Colbert interviewed our outgoing President, Barack Obama. What followed was a funny(ish), 7(ish) minute video that puts the POTUS in the hot seat and plays-up some hiring manager stereotypes. If you've sat on either side of the table then you may get a kick out of it.
How Could Working With A Recruiter Help?
Forget that the above video has Colbert and Obama sitting at a table and picture a typical, high-ranked candidate. Just how could working with a recruiter have helped the scenario?
Let's look at the value a recruiting or staffing professional can provide a good candidate.
Recruiters are in the business of knowing people
A recruiting firm's job is to have a finger on the job market pulse. To succeed, they need to form meaningful relationships with influential people like hiring managers; people who can get hundreds of job applications a day. But if the right recruiter with the right relationship calls and says that they've found the perfect candidate – you – these powerful people will listen.
A recruiting firm can also have access to a huge amount of open positions that the general public will never hear about. You may instantly double the amount of positions available to you by simply contacting a recruiter. A firm should have dedicated recruiters that target specific industries, and these professionals will have a deep knowledge of what positions are available at any given moment.
Recruiters make job hunting efficient
You could send out an inordinate amount of emails and end up talking to three companies over the course of a week, or you could contact three recruiters and have them talk to twenty companies in a week. It's nothing more than a matter of resources. You've got limited time, and a limited amount of contacts. Recruiting firms, on the other hand, have a full working week, systems that have been molded to be as efficient as possible, and networks that have been built over years.
This efficiency can extend to you not wasting your time on long-shot interviews. Often jobseekers will accept an interview without realizing that they are under- or over-qualified for the position. A recruiter will understand your strengths and weaknesses, and only send you to interviews that you've got an excellent chance at.
Recruiters are hungry
One of the most common concerns of jobseekers regarding recruiting firms is "I'll get paid less because of your fees". While it's true that recruiting firms will usually take a percentage of a successful candidate's hourly rate, this apparent negative is actually a huge positive. Why? Because recruiters are hungry.
Essentially, the more you get paid, the more they get paid. They know the going industry rates, and are master negotiators (they do this all day, after all), so you can rest easy that you'll be getting handsomely rewarded for your services. And the power is always in your hands; if you aren't happy with the terms, you're not obliged to take the job.
Need Your Own Resource To Share With Candidates? Download One Here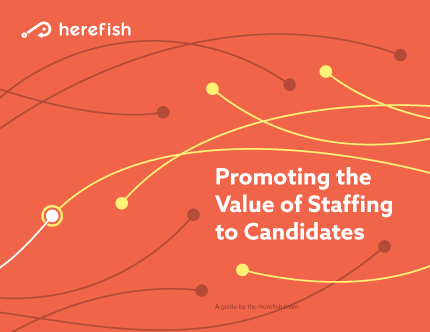 Recruiters know how hard it is to get a foot in the door. It's an industry that can sometimes be the victim of an unearned reputation, a reputation formed by an array of outsider misconceptions. The best way to challenge these misconceptions and strengthen our reputation is to educate. That is what this resource aims to help you do.