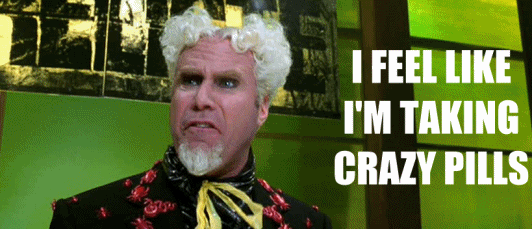 Simply put email is the most effective and highest return marketing tactic. Time and time again, surveys and studies have shown email marketing to outperform every other medium in terms of ROI and positive outcomes.  Despite this point, recruitment email marketing hardly used at all by talent acquisition teams or recruiting firms to drive candidate engagement.
Throughout my time in the industry I've been amazed by the ability to amass enormous databases, but shocked by the lack of even a conversation about regularly re-engaging with that database via  email (or any other method). I feel like I must be taking crazy pills, what am I missing?
Most companies have thousands, tens of thousands or even hundreds of thousands of candidates in their database. These candidates probably dedicated at least 20 minutes of their lives filling out an application and an unbelievable amount is known about them. Yet with all that time spent by the candidate and knowledge about their background, they just sit, locked away in an ATS. They might get a call or email every couple of years, after they've long forgotten about you, trying to pitch them on a job.
There is so much time, conversation and resources dedicated to things like social recruiting and the war for talent. Take a minute and do two counts, how many social "followers," do you have and how many candidates do you have in your database? I'd be willing to bet that you've got at least 10x more candidates in your database. This isn't a case against social recruiting, it is just to say that in a world of limited resources and a candidate shortage, doesn't it make sense to spend the most resources in the area that will have the most potential for a return??
Email marketing (done properly) simply works, any marketer will tell you that, here are some stats to back it up:
Of course, emails are being sent everytime a recruiter communicates with their candidates via email for regular communication. From a marketing standpoint though, the extent of email marketing for recruiting generally consists of the following:
Job specific emails – A recruiter finds a group of candidates on a job board or (hopefully) their ATS and then sends a mass mailing to all of them and merge the candidate's name. Some recruiter's don't have this ability so they just send the same email template over and over, but individually.
Pipeline – Recruiters keep a pipeline of their best candidates and attempt to regularly keep in touch with them. Of course this may also happen via phone calls, but email is the predominant means of communication.
Job Alerts or talent networks – which automatically send candidates new job openings that match their interests.
Semi-regular newsletters – this is relatively uncommon, though many firms have attempted to do this for a short period of time, but ultimately weren't able to dedicate the time or resources needed to do this on a consistent basis. This is done by less than 5% of recruiting organizations.
Each of the methods above is a form of email marketing, but this isn't what marketers are referring to when they point to email as a high return and high quality marketing method.
The key to a successful email marketing program is all about being interesting to your reader. What does that mean? It means it needs to be valuable, relevant, timely and personal. It also needs to be sustainable, if you get emails from a company trying to sell you widgets every day, every week or even every month, you are going to tune out and quickly unsubscribe.
So looking at the methods above, what are the "problems," and what can be done to address them so recruiting organizations can take full advantage of email marketing like marketers do?
This is relevant and likely timely, the issue is that it is likely at a time when the candidate is being bombarded with other offers for similar positions, especially if they are on a job board. This likely isn't very personal unless the recruiter did take the time to add some personal details to each email.
This is great! It helps to build and nurture a relationship. It is, hopefully, very personal, but sometimes may lack value to the candidate if someone is just calling to say hello and "keep in touch." Of course this should remain a part of a recruiter's toolset, but can be augmented with more scalable methods using intelligent email marketing.
This is personal to the extent that the roles are specific to the candidate who set up the notification. It isn't necessarily timely or relevant and unless they are job hunting and it probably isn't adding much value. Additionally, it is really just a sales pitch, comparable to signing up to hear about a new widget and getting a notification each time a new, similar, widget is added to your inventory.
Newsletters are great if they are focused on adding value to your candidates. They do often lack personalization or timeliness. However, unless you are just talking about how great your company is, it is a great way to stay in communication with your candidates. A variation of the traditional newsletter really is something every firm should be doing, the problem is often just finding the resources to do it regularly and in a way that is personal and relevant to your audience. More on that below.
So how can you take what marketers do in order to get all the benefits from each tactic while reducing the downside? The terminology for what they do to achieve these goals is content marketing and marketing automation. If you look that up, it all gets very complicated, not related to recruitment marketing and quickly gets overwhelming.
It doesn't need to be so complicated. Doing anything is better than doing nothing, once you start to see some early positive results, then you can dig deeper and improve your program. So here are the most basic steps to get started taking advantage of the power of email marketing.
Get an email sending tool that can track opens and clicks.
Separate your ATS candidates by their general categories – IT, Finance etc…
Create emails that will add value to each audience. This is the most important part, proper execution of the email is key. It should have the following components:

Resources – This is the most important part of the email and should be the focus. At Herefish we have found that the articles that get the most interest from candidates are things relating to career advice and job hunting. You could get bogged down in writing articles about programming for IT and articles about the current rate trends for finance, but we've found that isn't' necessary or what type of value they'd expect from you.
Details about your company – This isn't a hard sell, just some info about why you are different and why people choose to work with you. Your Unique or Employer Value Proposition (UVP or EVP).
Jobs – Some people in your database will be job hunting and the ones that aren't might see something perfect. You'll want a different list of jobs for each group of candidates.
Great subject line – Spend a lot of time on this, it will make a big difference in terms of your open and click rates.

Send each target audience the email – You'll likely want to start off with a subset of your full database. It will make hitting the send button easier and will allow you to look at results and see if you could possibly change something. You also may want to split up your database into groups to send over a few days. This will not only help your delivery rates, but it will also help your recruiters to deal with the influx of new candidate interest.
Split your list based on results – The people who clicked on jobs or job hunting resources are likely in the market for a new role. As it relates to your next steps, you should consider them as job seekers. The next email you send should be more focused on open jobs and you should send it and others sooner.
Repeat – Now do the same thing every 2-3 weeks.
This still seem overwhelming? Here are a couple more options:
So how do you do it?
Download our free candidate nurturing blueprints e-book this has many more details about how to set up an fully integrated process or check out how herefish works for some ideas.
If you don't have the resources, experience, time or desire to manage this on your own, contact us.  Herefish is a full service solution, focused on building and executing candidate marketing strategies on behalf of organizations like yours.