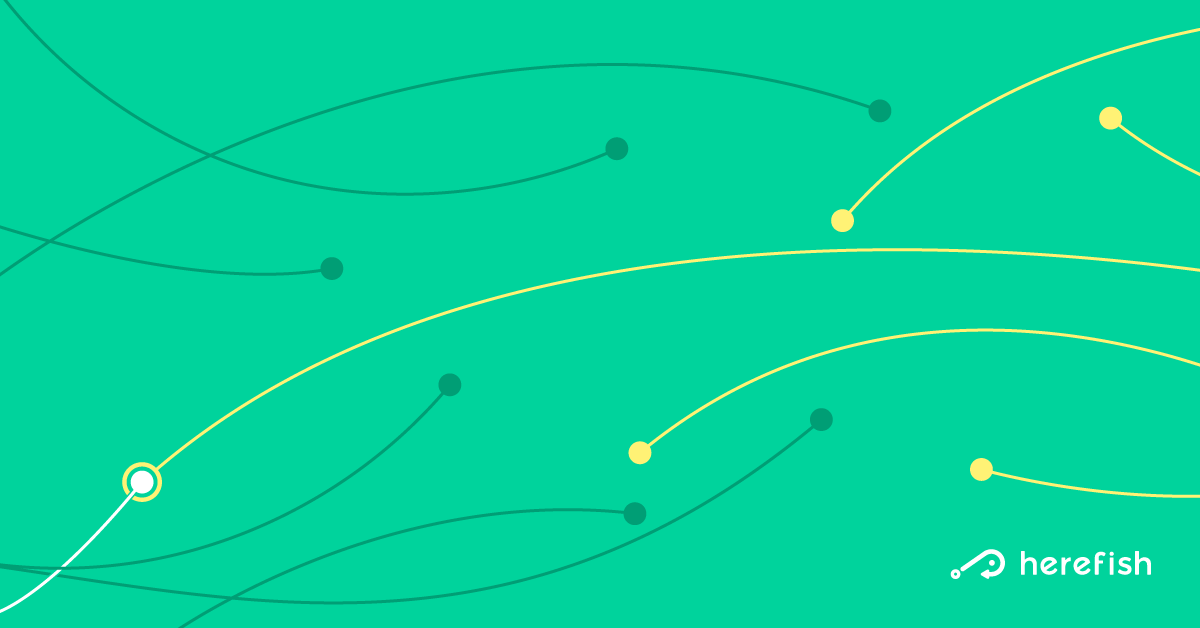 Staffing Industry Analysts has started releasing results from their internal staff survey. One of the open-ended questions they asked was "Which routine tasks should be automated or outsourced?".
It's a question we've heard a few times and we're excited that recruiting automation is starting to get more attention by major industry publications.
Whenever a manual or routine task can be offloaded, it frees up the recruiter or salesperson to build and maintain a relationship with a candidate, prospect or contract employee. Automation is a topic near and dear my and our hearts at Herefish and a movement we will continue spearhead in the staffing space.
So, what tasks did the SIA survey find should be automated or outsourced? We've included the list of 11 buckets respondent's answers fell into along with thoughts, suggestions, resources and examples that will hopefully make sense on where to put recruiting robots to work.
Sourcing/screening recruiting prospects
Finding new talent can be tough. Job boards aren't as effective as they once were, major social networks can make it tough to connect and the ATS seems like a black hole recruiters dare not enter.
Let's see if there are ways to automate or take the pain out of these below.
Pre-screen candidates from your ATS by letting them do the hard work. A tool like our feedback surveys can be used to let prospective candidates self-identify the roles they're interested in, the skills the possess and more. Those results can then qualify or knock them out of the running for a specific role.
Use a universal search tool like Daxtra to source talent from multiple job boards at once
Update call lists with more engaged candidates which can shorten sourcing time along with time-to-submission
Editing/reformatting resumes
This has been a plague for the recruiting world since our days at Sendouts. A solution to this would be to have a consistent format that's ready for a hiring manager's eyeballs as soon as possible.
One tool doing the heavy-lifting is a new entrant with a staffing background named 3DIQ (3D IQ). Their tool can parse resumes, blind the contact info and create a sharable, brand-able and most importantly formatted version of a candidate profile to hiring managers. We think it's a cool tool with a lot of promise in this space and can save a ton of editing time for weary recruiters.
Credentialing/references/background checks
This is an area where automation and communication can take a hefty load off your recruiters.
Credentialing – Automatically send email or text reminders to candidates with expiring credentials and notify their assigned recruiters before it's too late. This is a big use case for our healthcare staffing customers, but can apply to any field like light industrial where licenses/credentials also matter.
References – Tools like Xref take the burden of calling references off of your plate, freeing up time to move other candidates through the final hiring stages.
Background checks – It's not fun, it's a hassle and needs to adhere to compliance rules. A great tool that is helping staffing firms automate and modernize this process is Checkr. They power background checks for the industry's top firms and worth checking out.
Financial reporting/invoicing/expenses
Automating invoicing and reporting can help spare costly errors often caused by manual duties.
You may find automated financial reporting and invoicing is available with your ATS. For example, Bullhorn has an entire invoicing module that automatically distributes invoices and captures all the data for reporting purposes.
There are a ton of expense tracking app out there that can help consolidate expenses from contract or internal employees. The Balance has a good roll up for 2019 that you can find here. Again, you may also find a solution already exists in your ATS, just ping your sales rep <- I'm sure they won't mind 🙂
Marketing/social media
This is another area we know a thing or two about. Some of the challenges firms face are:
If you've got questions about recruitment marketing, we've got a trove of resources and information found here and here
Candidate care/job notifications/interview scheduling
We look at this area a little more holistic than just around interview scheduling. The entire candidate experience should be assessed and can certainly leverage automation to keep things conversational.
Candidate care – From the minute a candidate is sourced or applies, they should have some form of communication on behalf of their assigned owner.
A good example is after the application process; an email should immediately follow on behalf of the record owner so the candidate always has a point of contact.
Also, based on time (2 weeks) or stage change (rejected), automatic emails should be sent so the candidate isn't left the all-to familiar sting of no contact that happens in our industry.Caring for candidates isn't only around pre-hire activities either. After someone is placed, regular communication via text message or email at set intervals foster communication and keeps the employee engaged throughout their assignment.
Job notifications – Sending relevant jobs to the right candidates is a huge step in the right direction and, you guessed it, automation can assist. Send openings at regular intervals (daily, weekly etc…) that match the candidates experience with your open roles. Tools like Herefish include this for all customers so they can stay relevant and engaged without burdensome busywork.
Job posting/writing job descriptions
Automatically posting to multiple job boards has been around for years and a leader in that movement was and still is Broadbean. Automatically post, usually from your ATS and reduce the headaches of logging in and out of multiple systems.
For job descriptions there are few things to consider. Is writing job descriptions a matter of where to start? if so then these 700+ job templates from Workable may help. Also, you could appoint a team or person to manage posting and free up your recruiting team. This would consolidate the posting process and reduce time wasted by busy recruiters.
Onboarding
Onboarding new employees is one of the those tasks that doesn't elicit a great response. For one there is usually a lot of paperwork involved and two it's administrative and mundane.
Well, there are some solutions that take the tedium out of onboarding and automate the manual tasks that can slow down the process.
Employstream includes an onboarding module that takes the pain out of paper processes. With e-signature, a paperless onboarding experience and integration into the ATS, you can kiss paper cuts (and needless back and forth) goodbye.
eStaff365 is another solution that expedites the onboarding process. Recent hires experience a paperless experience from the review and accept the start date which shortens the time from offer to billing.
Organizing target lists of sales prospects
Prospecting lists are an age-old need for sales teams. But, just like on the recruiting side of the house, many prospects are already living in the ATS, you just need to find them.
Using a tool that scores contacts based on their engagement is an easy way to target prospects that have met certain thresholds. For example, at Herefish we have an engagement score from 1-100; many of our customers use this to create candidate and prospect call lists.
Another option are tools like DiscoverOrg. They provide detailed organizational charts, direct dial phone numbers and verified email addresses to help with your prospecting outreach.
Payroll/timesheets
Mishandled payroll can lead to penalties, over/under-payment and missed deadlines for staffing firms. Back and middle office tasks have historically been bottlenecks, but there are some companies that pitch in to ease the pain.
Both Erecruit and Bullhorn now offer middle and back office solutions to speed data entry and and streamline operations in one payroll solution. We know it's a hot button for high-volume, temp and enterprise staffing businesses and we're happy to see big players solve this big problem.
System integration/data processing – General administrative
Industry specific, integrated solutions are a very powerful thing. Whenever you can scratch a very particular itch because your vendor has deep experience in your industry, you win.
One area we've seen our customers leverage this specificity is in data cleanup, routine tasks and ownership.
Data cleanup – discover candidates and contacts with bad contact data and cleanup your ATS. This largely goes undone and leads to bloated databases that make simple things like candidate searches bog down.
Routine tasks – want to add notes after each email is sent or add a task to follow-up 3 days after a contract employees start date? You can do that with Herefish and take those administrative duties off of your plate.
Record ownership – a constant struggle in staffing firms is record ownership. Luckily we can take this tedious task and automatically assign backup owners based on business criteria.
I know we covered a lot on this post, but we feel it's an important time in staffing and recruiting. There is so much opportunity for savvy firms to leverage automation so they can focus on growth and we're happy to play a part in it all.
If you want to speak with one of our automation specialists, please visit herefish.com/demo