CASE STUDY

With Herefish, ACG Resources is leveraging automation for high-touch relationships without adding additional headcount
After over 30 years of working in a family recruiting business, Len Adams decided it was time to go it alone. In 2002 he founded Adams Consulting Group LLC/ACG Resources – a full service search and recruiting firm.
Having learned many lessons during his first three decades of recruiting, he set about creating a company that addressed some of the industry's more common shortcomings; one that had a unique, customer-centric approach, and that wasn't shy in utilizing up-and-coming technology.
"I was looking to do something where I didn't have to be tied into a specific office, so I was one of the first to do remote work, 17 years ago. [Rather than] put $10,000 into rent, I'd put it into technology and people." Adams was also pioneering in his choice of ATS. "Probably six or nine months in I was approached by Bullhorn. They were also six months or nine months old. I liked the idea that their solution wasn't server based – it was the beginnings of cloud-based tech, way back when."
And all these years later, despite Adams approaching his 50th year in the industry, this relentless desire to innovate hasn't waned. So when he stumbled upon a tool that could solve what he saw as some of the most fundamental inefficiencies in recruiting, he was suitably excited.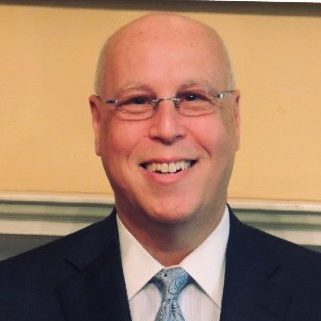 I'm a big fan of technology – even though I'm an old guy, I'm 65 years old by the way – but I really embrace technology and understand how it can transform businesses.
Len Adams
CEO
The Challenge:
ACG were committed to keeping their candidates and clients engaged and their ATS up to date, but lacked the tools to do so efficiently.
The bane of many a staffing firm's existence, keeping an applicant tracking system (ATS) up to date has always been a laborious and thankless task. For that reason the database is all too often left to slowly decay, with outdated, duplicated or incomplete records clogging up the system. Sometimes the issue becomes so bad that recruiters simply stop using the ATS as a reliable source of candidates, instead choosing to source new talent for every single job search, and suffer the inefficiencies that come with that process.
Adams had previously relied on interns and college students to keep his talent database in check. "All they did all day long was take the applications – back then the resumes – and call people to see what they were doing to try to get them as current candidates."
Sure, it was a system that worked, but not efficiently or particularly effectively. "We have 180,000 people in my candidate database going back over 20 years […] I couldn't hire enough people to do it."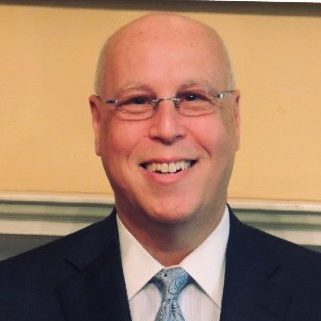 I just absolutely fell in love with Herefish. I thought to myself 'this is exactly what I've been doing for 40 years, only now I can automate it'. To be frank, I couldn't hire or train enough people to do what this could do.
Len Adams
CEO
The Solution:
The automation offered by Herefish and Bullhorn gave ACG a level of automation that they had previously thought impossible.
A few years ago, while attending a Bullhorn conference, ACG stumbled upon the Herefish stand. "I remember meeting them, they were really nice guys, but we didn't really understand what [the software] did." A year later Adams once again stumbled upon the Herefish name while sifting through some business cards. Having been intrigued by their first encounter, ACG booked a demo. It proved to be an eye-opener.
"I just absolutely fell in love with Herefish. I thought to myself 'this is exactly what I've been doing for 40 years, only I can automate it'. I couldn't hire or train enough people to do what this could do, to be very frank."
Herefish turned the laborious task of ATS management into a largely automated and instantaneous process. The outdated, duplicated or incomplete records were removed, and current and complete records could be updated automatically. But far from restricting its use to database maintenance, Adams discovered two other ways to use the Herefish software – for outreach marketing, and to develop and employ core processes.
"We're using it for our outreach marketing plan, and we have a process going from the time a candidate engages with us," Adams advises. The process is rich on engagement, featuring a wealth of touchpoints with both candidates and clients through their respective journeys. As an example, a jobseeker with ACG can expect the following communications through their journey:
An initial welcoming email on sign-up.
Updates on job postings specific to their skill set every three weeks.
A confirmation of a resume submission, which also lets the candidate know that ACG will be in touch.
(If the client doesn't review the resume within a week) An email letting the candidate know that the recruiter will follow up with the client.
(If the candidate is rejected) An email letting the candidate know, which also suggests other jobs that they could apply for and some tips for success next time.
(If the candidate is chosen for an interview) A confirmation which lets the candidate know that the recruiter will be in touch regarding the interview schedule.
A reminder the day before the interview, along with some interview tips.
A post-interview email, checking in with the candidate and asking for feedback on the process.
An automatically generated birthday card (birthdays are captured during the sign-up process).
"We're still testing this," notes Adams. "I don't yet know if it's too much, but no one's complaining. So far people are engaged."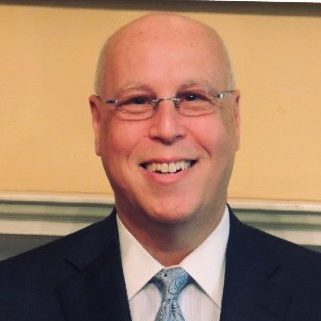 I just see the potential of this. It's going to get better and better and better as we go forward.
Len Adams
CEO
The Results:
Clients and candidates are engaged, new business has been generated, and ACG are posting the sort of placement numbers that you'd expect from an organization multiple times its size.
But how has all this automation affected the bottom line? According to Adams, the results that ACG has seen from Herefish have already been remarkable, despite the fact that the firm has been using the tool for less than 12 months. Business has been generated, old clients have been reactivated, and with an up-to-date database of candidates who are only seeing jobs that are appropriate to them, the efficiency in making placements has been astounding.
"We're still building our plan, but currently on the candidate side we have 45,000 active contacts in the ATS, and have automated 352,000 in just under a year. Our open and click rates have been pretty phenomenal which I'm not unhappy about."
"We believe in controlled growth. We expand as necessary to support increases in business without sacrificing quality. As a result, our success rate and productivity rivals that of firms that are 2-3 times our size"
And as far as Adams is concerned, Herefish is only going to make ACG better.
Ready to automate busywork?
Schedule a quick call now