Candidate NPS, satisfaction surveys & more
Poll contractors, stay on top of issues and update key data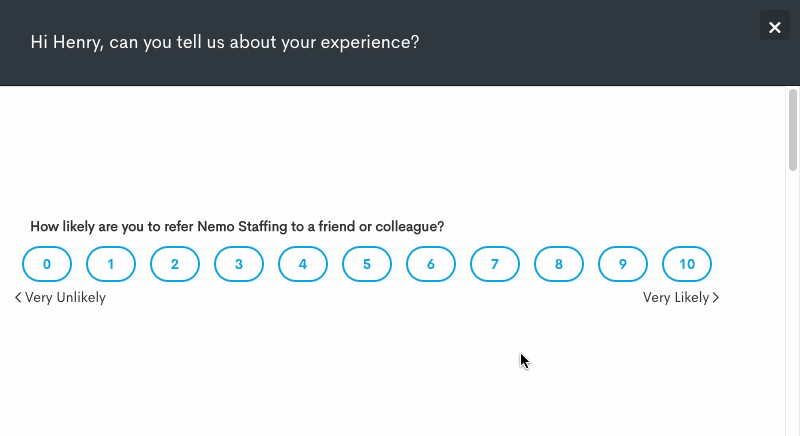 Collect feedback, update user data and stay engaged with contractors and candidates
NPS surveys
Net Promoter Scores (NPS) help companies track the experience of candidates and contractors throughout the recruiting process.
With Herefish, staffing firms can automate NPS surveys via text or email at key intervals like 30 days after placement, every 6 months or whatever key points make sense for your firm.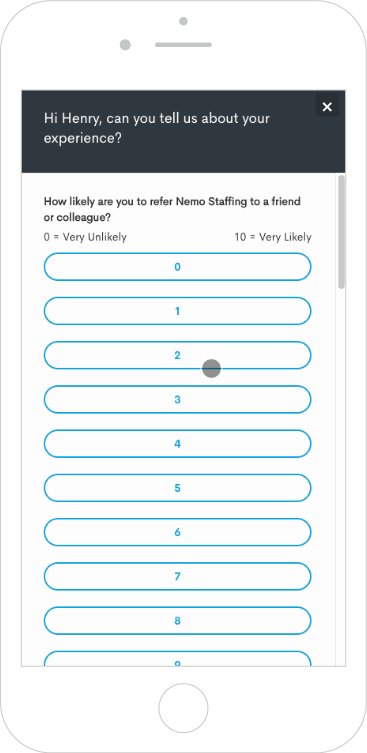 Automate collection at key intervals
Send via text or email
Works directly on your website
Push NPS scores back to the ATS
Keep candidate records up-to-date
Another use-case for Herefish surveys is keeping candidate data up-to-date. Newly entered data will update the contact record in the ATS, eliminating the tedium of keeping records current.
For example, sending a text message to candidates with bad email addresses and asking them to update. Or, send an email to candidates with bad phone numbers.
Update candidate entered data in the ATS
Send via text or email
Completely automate the record updating process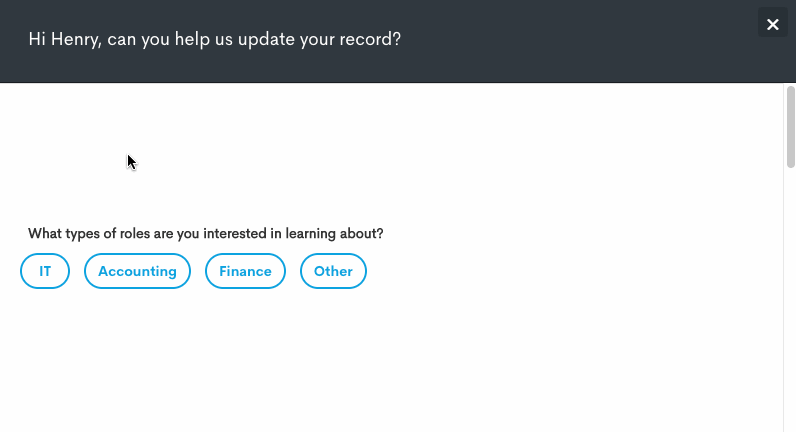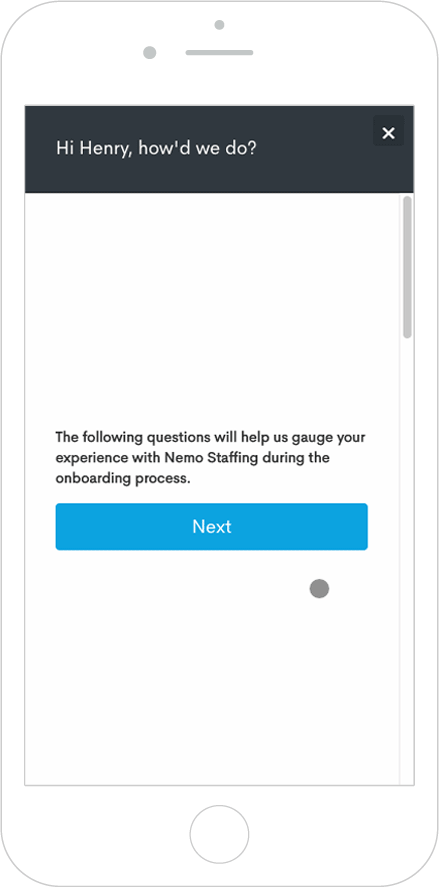 Simple satisfaction surveys and more
Not only does Herefish make it easy to automate NPS, we also baked in simple surveys for gathering general satisfaction or feedback. For example, asking about the on-boarding experience or following up with a client regarding recent submissions.
Get the full candidate or client satisfaction picture with Herefish.
Multiple question types: text, multiple choice, NPS
Fully automated and integrated to the ATS
Trigger automations or feedback based on user response
Ready to automate busywork?
Schedule a quick call now