Drive sales and placements by automating repetitive tasks and focusing on the most engaged contacts in your database
Sales automation
Put your new and existing client relationships on autopilot. Easily create a workflow to automatically follow-up with sales prospects or touch base with existing customers to uncover any hiring pain points. With Herefish, you can automate daily tasks and focus on the most important business of the day.
Automate follow-up to sales contacts
Full activity tracking
Notifications for key contact actions like opens and clicks
Mobile-friendly email and text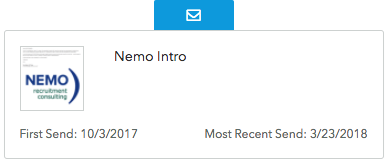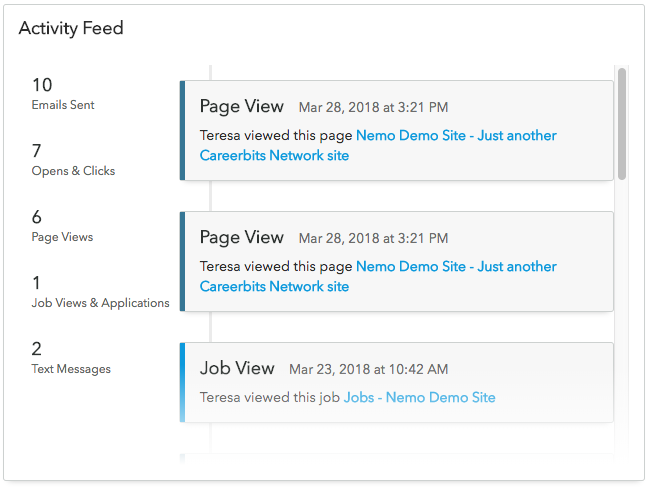 Real-time activity feed
See a full-view of a contact's marketing activity within your ATS. With Herefish, you'll see which pages a contact has visited, emails they've interacted with and any application or content they've downloaded.
Full activity history
View within the ATS
Full picture of contact interactions
Engagement scoring
Use our engagement score to create shortlists of candidates or contacts. With Herefish, all activities (good and bad) impact a score to give you a quick idea of how engaged a contact is with your firm.
Dashboard view
Get a thousand foot view and a lot more using the Herefish dashboard. Quickly see placements, interactions, overall engagement and more from one screen.

Smarter features for faster placements and sales

Ready to automate busywork?
Schedule a quick call now