Dashboards
Get a high-level view of candidate and sales contact activity and drill-down to data that helps drive business. Messaging, submissions, placements, notes and tasks are all tracked and displayed in a convenient spot.
Our dashboards make it easy to view activity by owner too; giving your management teams a quick and simple leaderboard to track activities.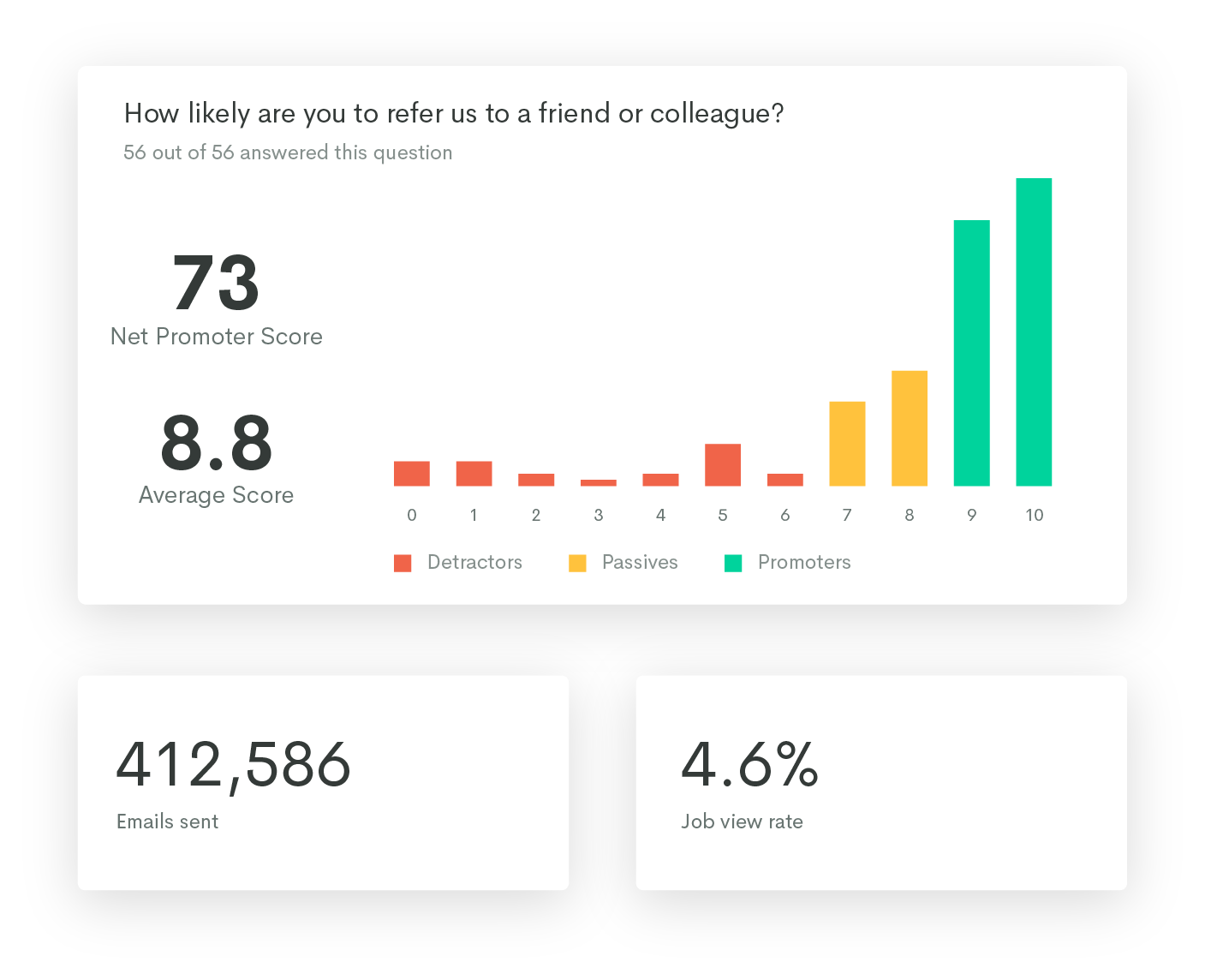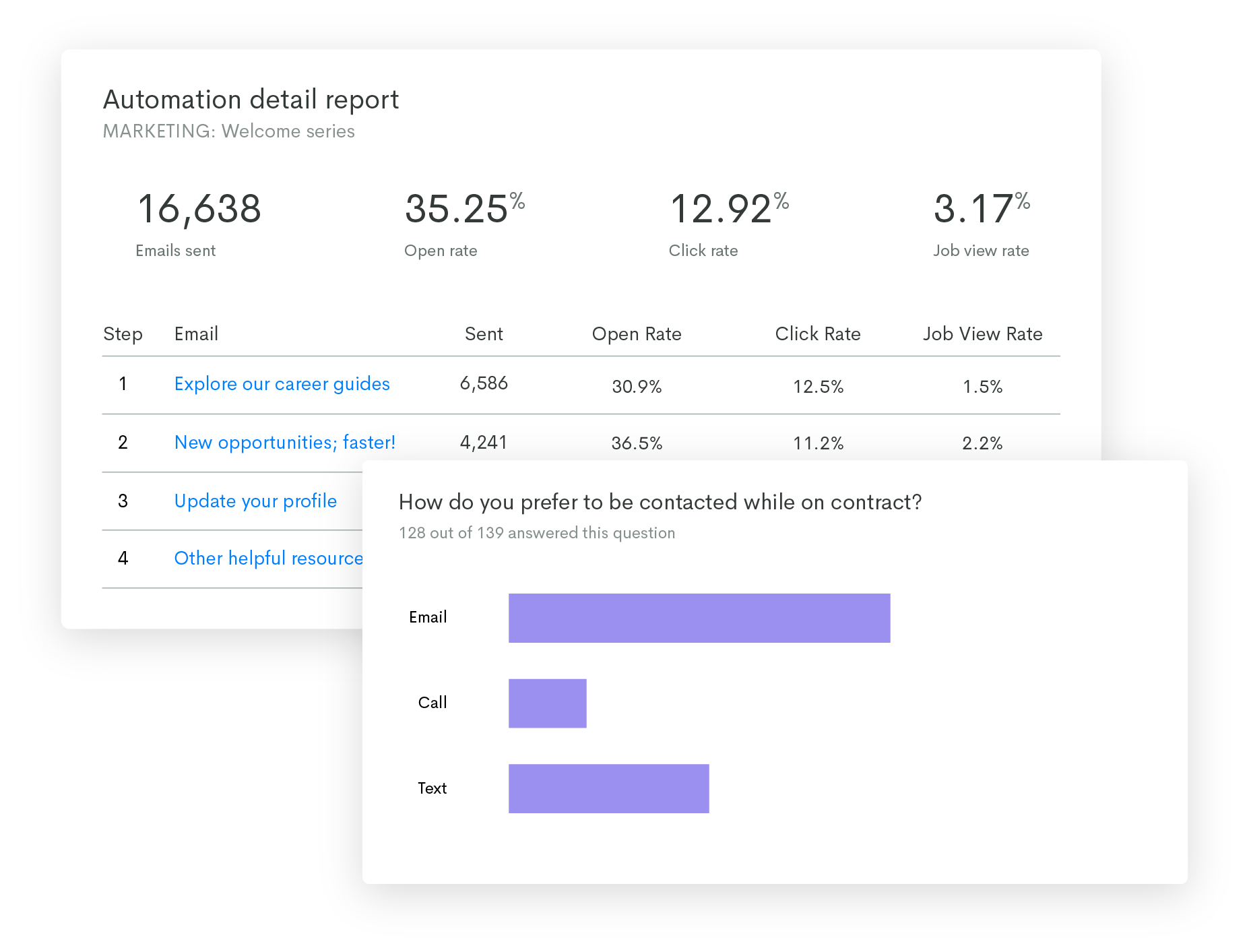 Performance reports
Take a deeper dive into individual email, text message or survey data and uncover insights that push progress forward.
I have never been as excited about a product as I am yours. Every time I log in, I get more excited about what this is going to do for us.
Len Adams
Founder & CEO @ ACG Resources
Ready to automate busywork?
Schedule a quick call now