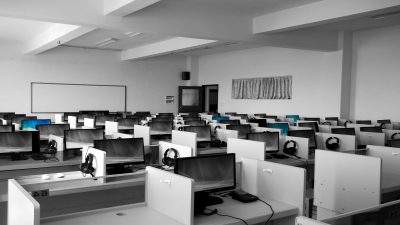 So we know that candidate engagement is a vital cog in the modern day recruiting machine, but what if that cog remains unoiled? What are the effects of a minimal or non-existent candidate engagement strategy?
Lessons from the Business of Customer Experience
Parallels can be drawn between candidate engagement (CE) and the broader business concept of customer experience (CX), which may help to highlight the consequences of inaction. Your candidates differ very little from a traditional customer, as your firm's continued success depends entirely on their levels of satisfaction. So what can we garner from CX?
Recruiting-Specific Effects
But what are the effects of candidate engagement inaction in recruiting- and staffing-specific terms? Well, they are many, varied, and overwhelmingly negative.
Data gathered by The Talent Board in a 2016 survey of 100,000 candidates was damning. Almost one third of candidates (31%) rated their overall hiring experience just one or two stars out of five.
Career Arc data paints a similar picture—80% of job seekers say they would be discouraged to consider other relevant job openings at a company if it failed to notify them of their application status. Seventy-eight percent of job seekers report never having been asked to give feedback on their candidate experience. Overall, nearly 60% of job seekers have had a poor candidate experience, and 72% of those actively talk about it with their colleagues and family.
The takeaway from all of these stats is that providing a bad candidate experience will have a severely negative effect on your firm's reputation or employment brand, and thus on your bottom line. Those who have had a bad experience will leave your firm, and will actively dissuade others who are looking at working with you. Open positions will become even-harder to fill, resulting in lower productivity from an under-staffed or under-skilled team. The major cause of this dissatisfaction is not being engaged, feeling left out of the loop, and not knowing where one stands with your firm at any given time.
The Negative Impacts on the Greater Candidate Journey
Have you ever put yourself in a candidate's shoes? Have you tried to see things from their perspective? To gain an understanding of the frustrations they might feel? Perhaps if more recruiting firms did, candidate engagement wouldn't be quite the forgotten piece of the puzzle that it so often is.
Looking at the amount of communication that is required between a recruiter and a candidate throughout the journey, it's obvious that engagement is vital. Eighty percent of job seekers4, for example, say they would be discouraged to consider other relevant job openings at a company that failed to notify them of their application status. If a candidate isn't properly engaged with for even one of these steps— whether that be the resume submission and review, the employer interviews, or the 30-day review—the experience can almost instantly turn negative.
For more tips on how to create a candidate engagement strategy, check out our resources, all of which are focused on helping you build the ultimate candidate engagement machine. If you are one of the many firms who are short-staffed in the marketing department, contact Herefish today to learn more about how we can help!
4. Workplace trends, Candidate experience study