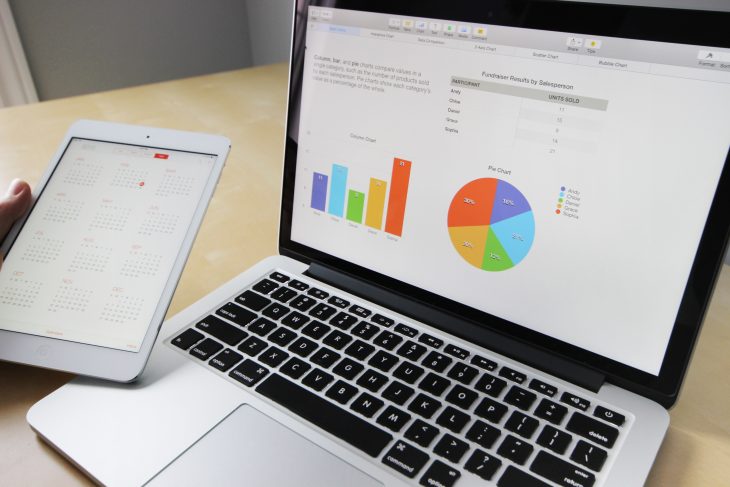 YES!
(sorry to spoil the surprise)
The face of recruitment marketing has changed dramatically over the last few years. With the meteoric rise of social media over the space of the last decade it can be tempting to view email as a little old fashioned.
But while new age digital marketing strategies like social media may seem like the obvious way forward for any savvy marketing team, the truth is that no digital marketing strategy comes near to competing with email for effectiveness.
According to Mailmunch, the algorithm changes that all major social media platforms have made over the last few years have resulted in a huge dive in organic reach for posts. If you think that you'll automatically see every post from an account that you follow, you'd be very, very wrong. Currently your organic reach stretches to just 6% of your Facebook followers, and as low as 2% of your Twitter followers; an incredibly low number when you take into account that these are people who have chosen to subscribe to your musings.
Email, on the other hand, has an average open rate of over 20%. In fact, if you've got 10,000 email subscribers, 10,000 Facebook fans and 10,000 Twitter followers, you can expect:
· 2,175 people to open your email
· 600 Facebook fans to see your post
· 200 Twitter followers to view your tweet
What's more, the average click-through numbers are similarly towering for email. Derek Halpern of DIYthemes ran an experiment where he sent a link to his Twitter and Google+ followers, and then sent the same link to his email subscribers. The result? 12x the people clicked through on his email than did his social channels.
The average click-through rate numbers of social and email channels are stark:
· Email Marketing – 3.57%
· Facebook – 0.07%
· Twitter – 0.03%
Using those averages, email engagement is 51x greater than Facebook, and 119x greater than Twitter. The last time I used the phrase '119x greater' I was talking about the chances of Tom Hanks beating Jack Nicholson for the 1998 Best Actor Oscar (I was wrong). I solemnly swear to avoid any mention of You've Got Mail from here on in.
Would you like more reasons why email marketing is five different shades of awesome? Happy to oblige.
The conversion rate of email, according to Monetate, comfortably outstrips every other digital marketing channel, including search and social. The return on investment is absolutely stunning – the average ROI for email marketing is $38 for every $1 spent, and according to DMA, 1 in 5 businesses (i.e. those that do it well) reported ROI numbers of over 70:1.
Aside from the raw numbers, there is an inherent trust in email communication. Someone has seen fit to give you their email address, trusting that you'll offer them something beneficial in return. It's incredibly targeted, with segmented campaigns only ever hitting the exact eyes that you want them to. You can also easily customize your message based on the demographics that you're targeting, ensuring that each recipient feels as though the email was created specifically for them.
Is email still important for recruiters? The answer is a resounding yes.
If you want to learn more about sending the perfect email, download our guide.