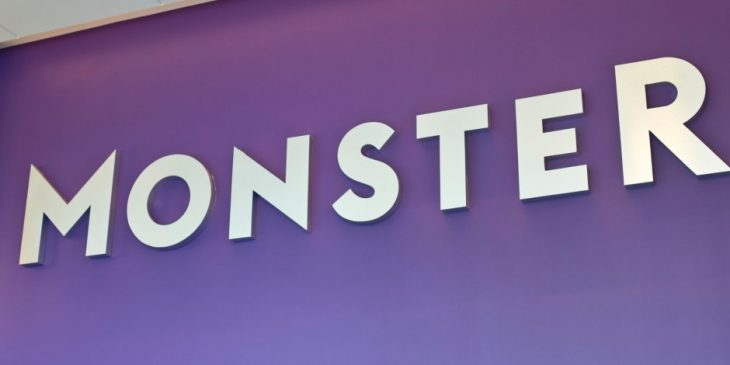 What happened
Whoa, did you hear the news? Randstad, one of the biggest recruitment firms in the world, acquired Monster Worldwide (yes, that Monster) for $429 million… in cash.
The acquisition is the latest in recent M+A activity in the recruiting space that's seen Indeed gobble up SimplyHired, Microsoft acquire Linkedin and Monster itself purchase Jobr. These acquisitions alone top $26 billion (we don't have numbers for the Jobr or SimplyHired buys, but they weren't free).
The deal with Monster will put millions of candidates, 50,000 employers and more under the Randstad umbrella. And according the Randstad CEO, Jacques van den Broek, the deal "The transaction is aligned with our Tech and Touch growth strategy and reflects our commitment to bringing labor supply and demand closer together to better connect the right people to the right jobs"
So, what does it mean when a global powerhouse purchases a noted source of candidates for thousands of recruiters worldwide?
Why it matters
First, the deal opens up Randstad's 4,500 branches to a giant candidate database. The same giant candidate database that non-multi billion dollar recruitment holding companies use. So basically, a largely used and relied upon source is now owned by one of the biggest recruiting companies in the world.
Second, the deal makes Randstad even more of a player in the US market. They've traditionally trailed Manpower and Adecco stateside, but this move puts 50,000 employers at their 900 US based office's fingertips. While we doubt every account manager is just going to get a heap of employers with jobs to fill, it does open up that door for the future.
Lastly, it's a move into the digital, online-recruiting space. The new exposure to millions of candidates and thousands of employers is very appealing to Randstad. Like van den Broek said
"Bringing labor supply and demand closer together" is a huge plus for them. With millions of candidates, 50,000 employers and thousands of jobs under one-roof, I'd suspect some very eager account managers and recruiters at Randstad.
How to handle it
Don't worry, just because Monster has been purchased, doesn't mean that it's all doom and gloom. For the short-term, not much will change and you can go about pulling in candidates and pushing up jobs like normal.
But, in the words of Jacques van den Broek, "In an era of massive technological change, employers are challenged to identify better ways to source and engage talent" and we couldn't agree more. For years, the reliance on job boards has risen and so has the size of a typical ATS database; thousands of sourced, paid-for but largely forgotten candidates.
So, what are the options for a company who's feeling not-so-fresh about the recent acquisition news?
Start talking to your existing database – Chances are you have a good contingent of your database that isn't regularly engaged with. No emails. No phone calls. Nothing. So rather than letting them sit there, start sending regular emails containing information about you, your company and tips to help candidates through their career lifecycle. Wouldn't your rather have your own, engaged candidate pool?
Diversify your candidate sources – This may be a no-brainer, but relying on any one job board can lead to trouble if something were to happen. Look at SimplyHired, it had completely shut down, only to be saved by Indeed's parent company, Recruit Holdings.
Seriously, start talking to your database – Start engaging with candidates the minute you source them. If you source 100 candidates for a position, chances are you may talk to 20 which leaves 80 alone in the dark. Sending a simple, "hey, here is a helpful career-related article and a job that you may like" consistently is much better than the impersonal and sporadic email blast.
Going forward
It's a bit early to say exactly where the Randstad/Monster acquisition is going, but nevertheless it's never a bad time to evaluate your current recruiting process. If relying on job boards has got you all queasy, then consider taking a hard look at your current database and kicking off a candidate engagement strategy.
Like your own stock portfolio, diversifying candidate sources and tapping into new technologies and methodologies keeps your cruising along despite market forces trying to drag you down.