Herefish helps staffing firms in the European Union automate compliance and respect the privacy of their candidates. By automating the key communication and tracking requirements of GDPR, your team can remain focused on their roles and you can be confident that you are executing on your data protection strategy.
GDPR compliance is hard, Herefish makes it easy
Staying compliant with GDPR can feel like a full time job (just ask the DPO), but it doesn't have to be. Once it is set up, Herefish customers enjoy a fully automated process that is always running in the background.
With Herefish, your firm can collect initial consent, maintain ongoing consent, automatically share your privacy policy and be positive that it is done for every candidate at the exact right time.
Also, thanks to a tight integration with Bullhorn, Herefish is able to push everything into the consent module, so it will work perfectly with every other system.
Book a live demo with Herefish
Consent from Herefish to Bullhorn
When a candidate changes their privacy settings, a step in Herefish will automatically update it in Bullhorn. Below you'll see a quick view of where it is in Bullhorn, how it will be changed in Herefish and then what it will look like once added.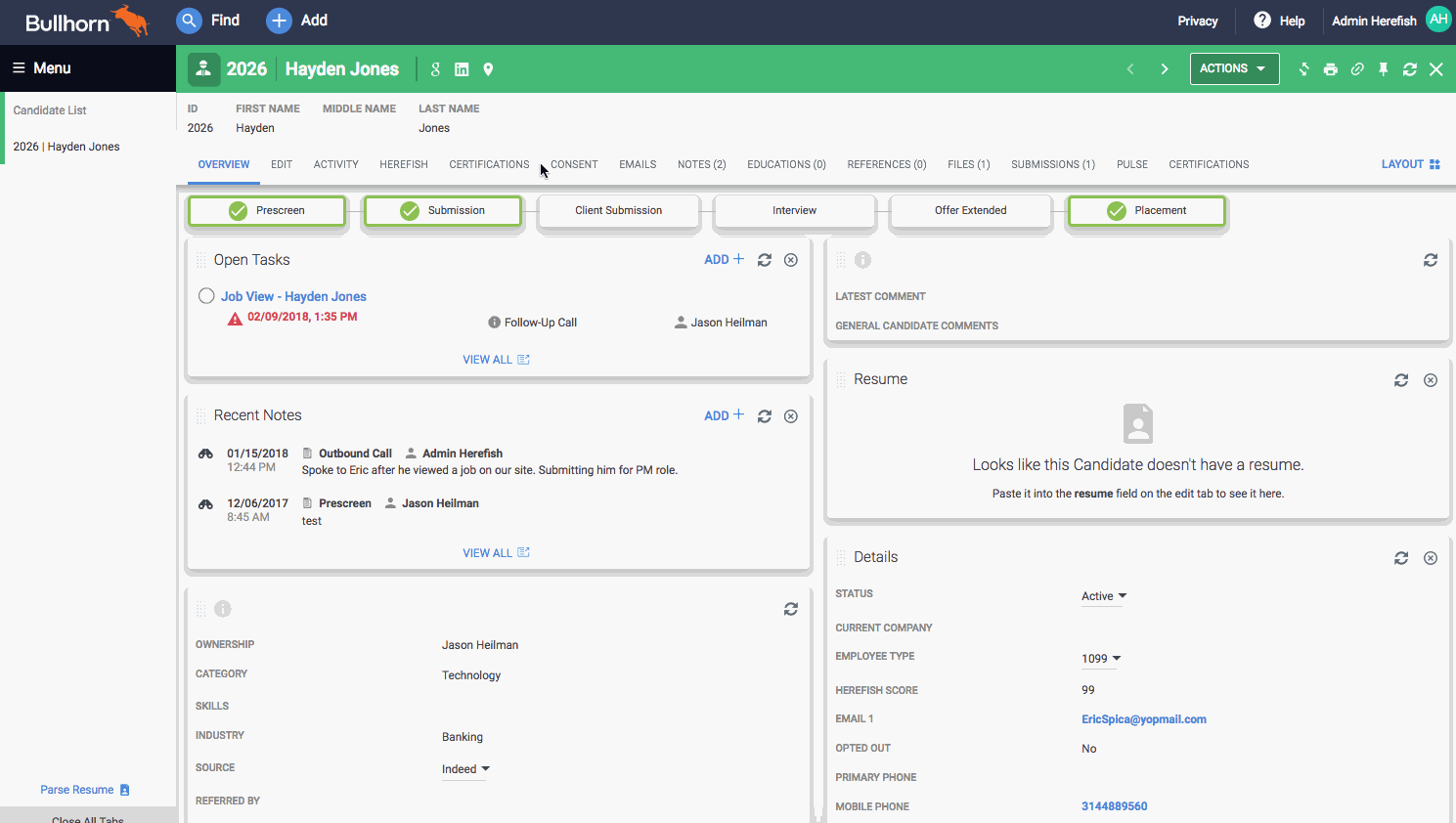 Sample Consent Workflow
Herefish is completely configurable to support even the most complex workflows. A common example of requesting and logging consent is below, but Herefish will be able to support just about anything you (or the SA's) can dream up!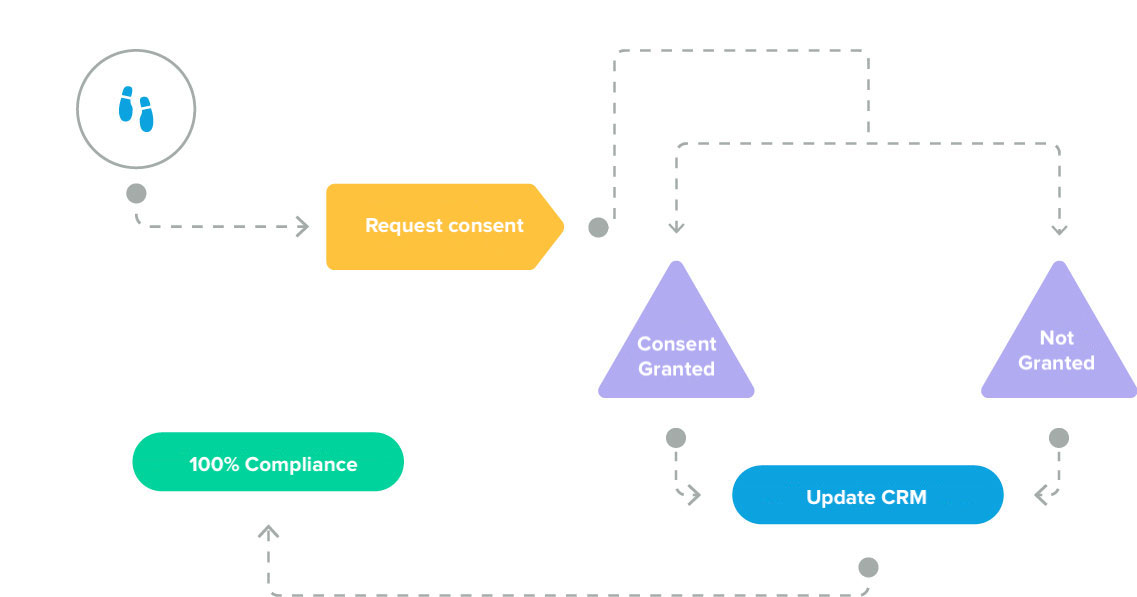 Other GDPR automation options
Share updated privacy policy where consent is implied
Get consent from most of the rest of the database
Notification of privacy policy and right to forget for new applicants
Automate the process of getting consent for sourced candidates
Automating "non-consent," once candidates have passed a timeframe and not given consent again
This is by no means an exhaustive list of GDPR requirements for compliance. Please consult a legal professional to insure your business meets compliance regulations
Ready to automate the small things?
Schedule a quick call now